Do You Need Affordable Website Maintenance & Support?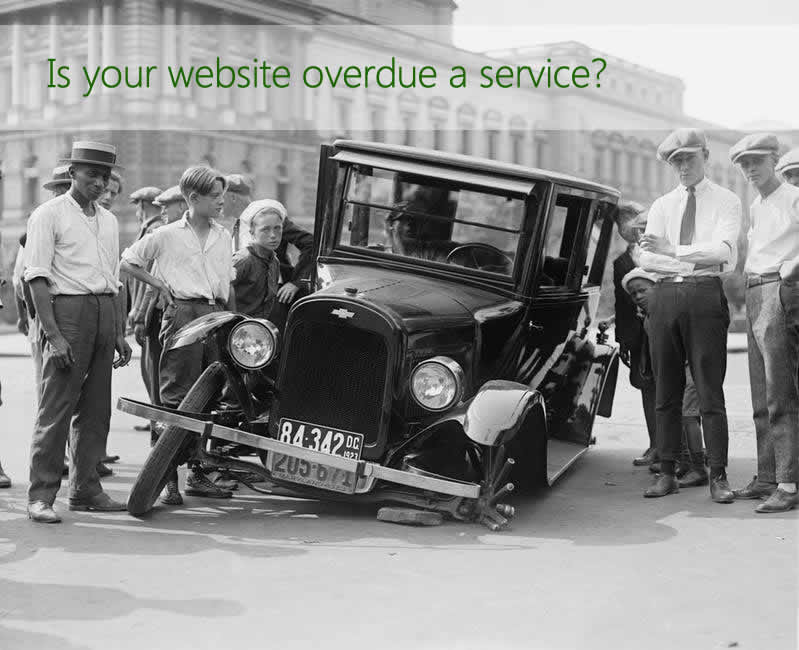 Are you in need of help updating and maintaining your website, domains and web hosting and just don't have the time to do it?
Then let us take care of it and free up time for you and your business..
Website maintenance is critically important for a myriad of reasons such as:
Save you time to focus on your business
Attract and retain more visitors
Avoiding bugs and security leaks
Keep a fresh look to reflect your business in a positive light
Maintain and improve search engine optimisation (SEO)
Take advantage of cost-effective web, email and domain hosting
We provide flexible website content management, domain, hosting, email and website maintenance and make sure your website is and stays up and running like a well-oiled machine.
So..
When was your website last updated? (If you cannot remember, might as well skip the next two questions..!)
Can you remember the last time you checked how much you are paying for your website hosting, domain names and emails?
Have you ever engaged with your visitors online?
When did you last update your web design?
The Problem Of Not Maintaining A Website
Often having a website isn't enough – maintaining your website is the key. A good overview of maintaining websites is provided by the EU Commission: Maintain Your Website
There are a lot of responsibilities that come with running a website such as:
Need to add more, update or change email addresses
Perform regular database backups
Check that your website is being indexed by search engines properly
Update (WordPress, Joomla!) CMS, themes and plugins
Fix broken links
Ensure your website loads quickly
Make sure your website is responsive and mobile/tablet users can access your website properly
Installing or updating an SSL certificate
Set up new user accounts for WordPress/Joomla!
Upload and change photos, videos and text
Write, update and edit product and service descriptions
Research and write detailed and informative posts
Build promotional videos and product videos
General website updates
Manage hosting and ensure your not paying too much
Share your great posts on social media – the list goes on…
Worse still, if a website is neglected it can become the victim of hackers or bots to host content and viruses. Google marks sites that may have been hacked:

High Quality Website Maintenance Services Is The Solution
An experienced website manager can perform website maintenance tasks quickly and efficiently. Unfortunately there is rarely the capital for a small business or startup to employ a full-time or even part-time employee to perform these duties to their fullest.
More often than not, these tasks are added onto the never-ending list of things to do for an already overstretched business owner, developer, designer, marketing person or IT employee. This can result in substandard and rushed work – and is where we can help out..
..with plenty of experience including:
Building computers and setting up web servers
Setting up and managing emails, domain names and web servers
Integrating third party services such as newsletters generation and social media content
Website content management including creating and optimising videos, audio, images and photography
Managing digital content formats, versions and catalogues (libraries/digital assets)
Analysing website visitors to make informed decisions such as what content to update and when
User experience and interface modification to ensure your visitors have a good experience on your website
Affordable Web Maintenance
We can work on a flexible and regular (or sometimes irregular) basis from just a few hours a week, so your website is maintained and stays in tip top condition. Just another back office task that can be removed from your backlog of business administration.
A recent article by the Telegraph states UK small businesses wasting 120 days each year on admin
To alleviate concerns, we keep in continuous communication with you over phone, email, skype or Whatsapp. We can add fresh new website content, keep your visitors engaged and social media updated regularly – plus we can usually reduce your operating costs and/or enhance your web-hosting, emails and domain names.
Website Maintenance Services – Get In Touch
Feel free to get in touch for an informal chat and discuss your website maintenance requirements with us. Our aim is to help take the weight off maintaining your website and witness you see the difference it makes increasing your visitor numbers and ultimately gaining you new business.
We work locally to cover:
We also work nationally due to our very central location and our London office – we service many other areas of the UK.
Being based at J20 M1, J1 M6, J1 A14,  we can get all over the UK within just a few hours and alternatively are often use use Skype, GotoMeeting, Google Hangouts, Zoom Meeting or sometimes just the boring old phone..
If you are looking for highly effective search engine optimisation, feel free to browse our dedicated pages to SEO:
SEO Lutterworth
SEO Rugby
SEO Leicester
SEO Market Harborough