What Is A Responsive website?
Why do I need a responsive website for my small business?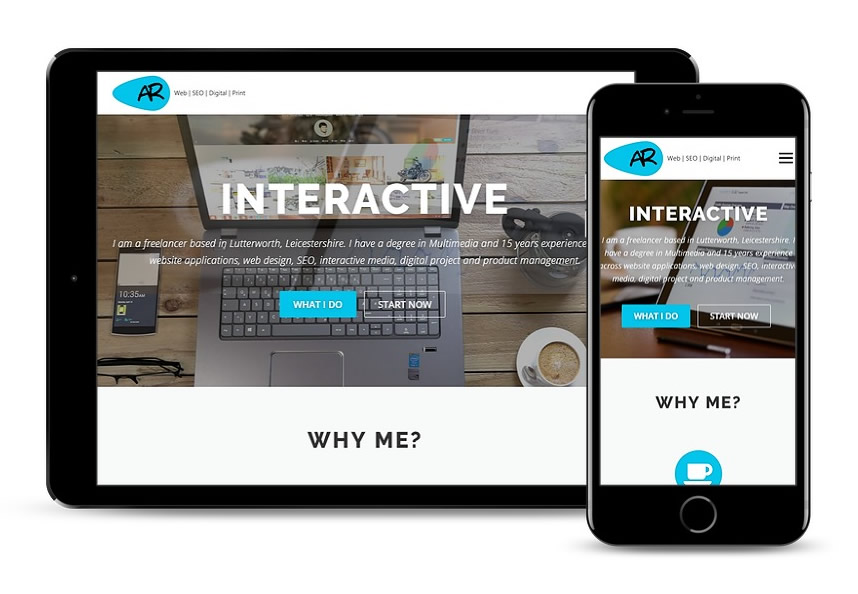 Well, people use their mobiles and tablets more and more.
Google reported in 2016 that between 50% and 60% of searches occur on mobile devices.
At the same time, a PayPal report published in 2017 stated that small businesses are missing out on a share of £27bn spent on purchases from customers using responsive (mobile friendly) websites.
Therefore it has never been more important to ensure your website is mobile friendly..
Plus, only 18% of UK small business websites are mobile-friendly (PayPal Research).
There is a distinct lack of awareness as small businesses and SME's say:
33% of them do not need a mobile website (PayPal Research)
There is also considerable consumer demand:
Number one frustration for customers is 'lack of a mobile-friendly (responsive) website' (PayPal research)
Responsive websites work, operate and function on any type of device. Whether you view a responsive website on a phone, tablet, laptop or desktop, they look the same. This is because responsive websites are coded to recognise the screen size of the device they are viewed on. This gives a far more satisfying user experience and hugely increases customer satisfaction, resulting in more sales and enquiries.
We can work with you to build a responsive website for less than you think. Take a look at our main website design page for more information about how we can help. We can also help people find your website by using effective search engine optimisation techniques and powerful online marketing.
52%
..of global searches in 2017 were made using mobile devices (Statista)
42%
..increase in smartphone usage by the 55 – 75 year old age group (Deloitte)
82%
..of small businesses in the UK do not have a responsive website (Paypal Research)