Innovative SEO in Rugby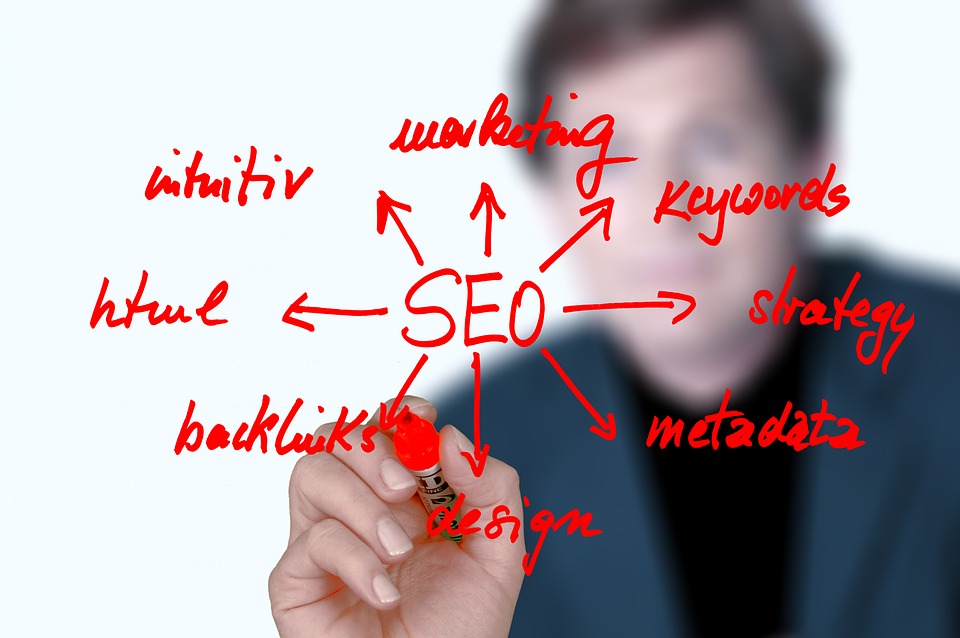 Boost your search engine ranking and Pay Per Click (PPC) performance for your business in Rugby – convert more visitors into customers through your website.
High-quality freelance search engine optimisation services across Warwickshire.
If you are looking for 'cheap seo' – then this is the wrong place to be. I only provide high quality, affordable SEO strategies and can integrate as part of your existing team.
18% of the businesses in Warwickshire are based in Rugby with 4,715 of those being SME's. It takes some effort to stand out in the crowd.
Do you already advertise in local publications such as the Rugby Observer or Rugby Advertiser and are looking to expand into internet marketing?
Do you already engage in digital marketing or SEO in Rugby and are looking for better search results or unhappy with your current digital agency or SEO company?
Or is this your first venture into promoting your business online and are looking to gain market share in the Warwickshire area?
Whatever your reasons, you have come to the right place to find a high-quality search engine optimisation company, offering the most effective Rugby SEO services.
With several SEO companies in the Rugby (Warwickshire) area, I offer the following differentiating key factors:
The aim isn't to 'make a quick buck' with a cheap SEO package, as this can often leave you with little benefits, short term gains and a continued risk of being penalised by Google
I work hard to increase online exposure for your business, by integrating your current advertising and marketing strategies
Long term relationships are key. This is because effective SEO campaigns take time to implement correctly and building a good foundation can consistently reap longer-lasting rewards, therefore providing a better return on investment (ROI) for you
With broad and varied experience in SEO consultancy, along with strong partnerships providing complementary services such as journalists and copywriters, I can promote your business on a wider scale
By using a focused approach you will gain more sales, conversions and retained website traffic
Digital Online Marketing Services
Utilising search engine optimisation is an important aspect of online marketing. Website re-structuring, content writing, PR, branding, social media and email campaigns, above all help to form part of an effective online marketing strategy.
I can help with many aspects and focus mainly on restructuring your website, adapting your web content and technical SEO. Strong PR through an experienced journalist to get your articles published in well-respected online and traditional publications and also effective copyrighting services provided by experienced partners.
As we continue to 'go digital' many of these services overlap and fuse together. Together we can enhance your current digital marketing strategy, by squeezing more out of your current advertising and online marketing activities.
I want to increase visitors and website conversions for my business based in Rugby – what now?
Meet up for a chat at my office or yours, or have an informal discussion over the phone about your goals
Take a look at your website, discuss your current advertising and marketing goals. At this point, I can provide you with an approximate quotation for the initial setup and monthly tasks
I then send you the relevant documentation to sign, ensuring we both have clarity regarding the services to be provided
Schedule a meeting to gain access to your website, any appropriate advertising and marketing campaigns
Keep you regularly updated either by phone or in person at scheduled meetings
Say I sign up with you, as an SEO freelancer – what are you going to actually do?
Inquisitive…I like this! This means you have an interest in increasing the rankings for your website on Google and more importantly are concerned that we aren't going to ruin your fantastic website design.
To help alleviate any of these concerns, see below for a rough outline of what we do:
I advise you of what I'm going to optimise – before I do it
I'll provide reasoning as to why I propose to update something
To discover how each area performs, I will analyse your website and identify weaknesses
If you add a new product or service, I can proof and structure the copy for SEO enhancement
I use tools to measure performance and make decisions – you can see these performance reports too
To understand your competition, I conduct extensive content and keyword research within your market
I'll analyse your competition to understand how your site can rank better and get more visitors
I only use ethical search engine optimisation strategies (known as 'white hat' SEO) because you don't want to get hit by a Google penalty. My aim is to ingrain long-lasting improvements instead of short spikes in traffic, all too common with the 'guaranteed number one' services.
If you are interested in promoting your website to increase the online exposure of your startup or business based in Rugby or the Warwickshire area, please feel free to get in touch. You may also be based in:
Newbold on Avon
Long Lawford
Clifton upon Dunsmore
Dunchurch
Brinklow
I also provide regional and UK SEO services for businesses covering a wider area.
To discuss your requirements, just fill out the very short form below and I'll get back to you – pronto!
Let us know about your project below for a FREE 30 min consultation!