Hinckley Web Design Freelancer – Effective Website Design For Businesses In Hinckley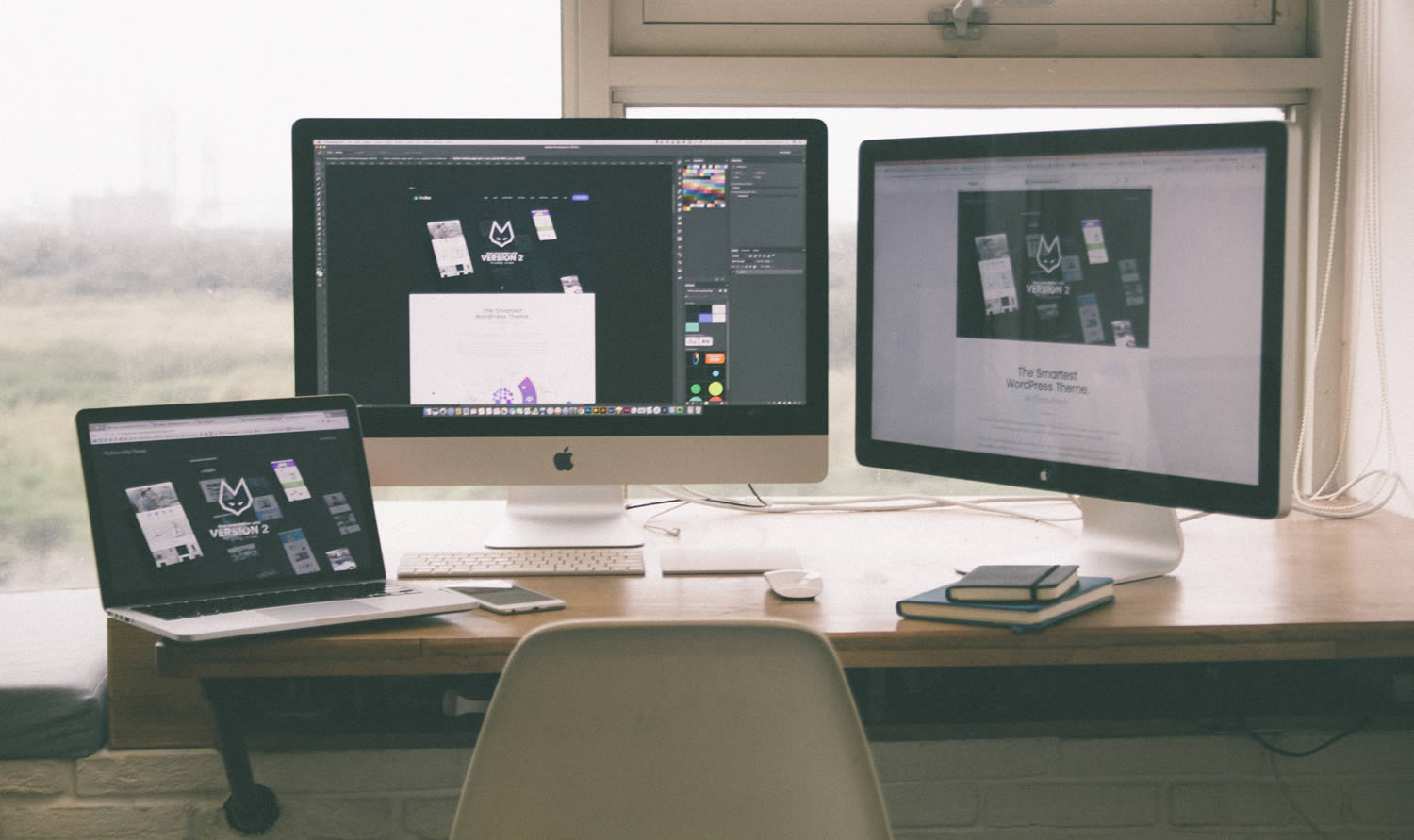 I providing high quality, affordable website design for businesses in Hinckley, Leicestershire.
My approach is to provide a price within your budget, exceed the service you expect, provide a high quality (mobile responsive) website and a beautiful website design to engage your customers.
With over 15 years experience across web design, development and digital – I employ a no-nonsense, logical approach to design amazing websites – that work.
There are 4,595 non-chain businesses in Hinckley & Bosworth area, meaning it is important to stand out from the crowd. Using the best web designer in Hinckley available (within your budget of course) is a great place to start.
There are several web designers in Hinckley and many website design companies to choose from – so why me?
I'm local and can travel to you if you need to discuss website updates or anything else
I structure website design projects efficiently and can provide fixed timescales
I have strong experience right across the digital arena, so I can avoid common pitfalls others may fail on
As a freelance web designer I can be more flexible, transparent and affordable than many web design agencies and website companies
You can give me a call or email anytime and I will answer (not an account manager or receptionist).
I almost become an extension of your team, that you can call upon in all matters website and SEO related
Hinckley Website Design
Website design is a powerful way to enhance your brand and communicate your business to a broad audience. Together with SEO, it's very important to structure your website properly, because poorly designed websites can have a dramatically negative impact on sales, brand and customers.
Many businesses miss out on large numbers of customers by not having a responsive website. Responsive websites are optimised for use on desktop, laptop and mobile displays. With over 50% of searches now being conducted on mobile devices, it's easy to see why a responsive website is a no-brainer.
82% of small businesses in the UK do not have a responsive website – Paypal Research
Do You Maintain Your Website?
A surprising number of websites are left to rot. Unfortunately this presents a number of hazardous situations:
Bugs – As websites are not updated, bugs can be present meaning security issues..
Updates – With no updates, it is far easier for hackers to enter your web space..
GDPR – It's important to protect customer data and this includes security measures..
Brand – It doesn't look great for your website if it contains errors, security flaws and aged design..
SSL – Ensuring your website has the latest encryption is important for security and also due to Google's new rules on SSL
Price – Domains and hosting come in all shapes and sizes, we can keep on top this saving you time and money..
I provide a simple monthly package to ensure your website is constantly updated, secure, fresh and works! You can choose from just a few hours a month – for a website with complete peace of mind. Have a look at our website maintenance page for more information.
Website Design Process – What Happens?
Website design needn't be a daunting process. I can steer you in the right direction from the start. No matter if your new website design is just a few pages or you are developing the next unicorn, we can work in a logical and structured way to ensure you get the best website design in Hinckley within your budget.
First we have a chat on the phone or in person to discuss your website requirements, business, objectives and perhaps some sites you like
Next we can check if you need hosting and a domain name and if you have one, we can see if I can reduce your monthly outgoing and/or improve the service you get
I would now be in a position to provide you with a proposal detailing what I intend to do and the price I can do it for
On confirmation, you just return the signed form and we can schedule a meeting to go through website content with you
On receipt of all the agreed website images, text, videos and anything else, we can start designing your website
I will begin designing the structure and layout and aim to show you some key pages to ensure we are on the right track
We then have a meeting to refine the design and layout and once you are happy we can get on with the rest of the site
We then have another meeting to discuss the final website design and after some finishing touches (and on your confirmation) we can GO LIVE!
Get More Online Sales With A Responsive Website Design
All the websites I build are manually checked and tested to ensure they work as expected.
I ensure they look great across various browsers and multiple devices such as a mobile, tablet, laptop or desktop. This means you cover as much of your target market as possible and gain more sales.
Web hosting can be provided at very affordable prices, ranging from shared hosting to a dedicated provision for larger websites.
Feel free to get in touch if your  business is based in Hinckley or the Leicestershire area and you are interested in improving your website and gaining more customers for your business.
Maybe you require your current website to be re-designed to enhance your brand –
..just give us a quick call to get started straight away!
You may of course also be based in the following areas around Hinckley:
Nuneaton
Barwell
Earl Shilton
Burbage
Tamworth
I also provide regional and UK website design services for businesses nationwide.
To discuss your requirements, just fill out the very short form below and I'll get back to you – pronto!